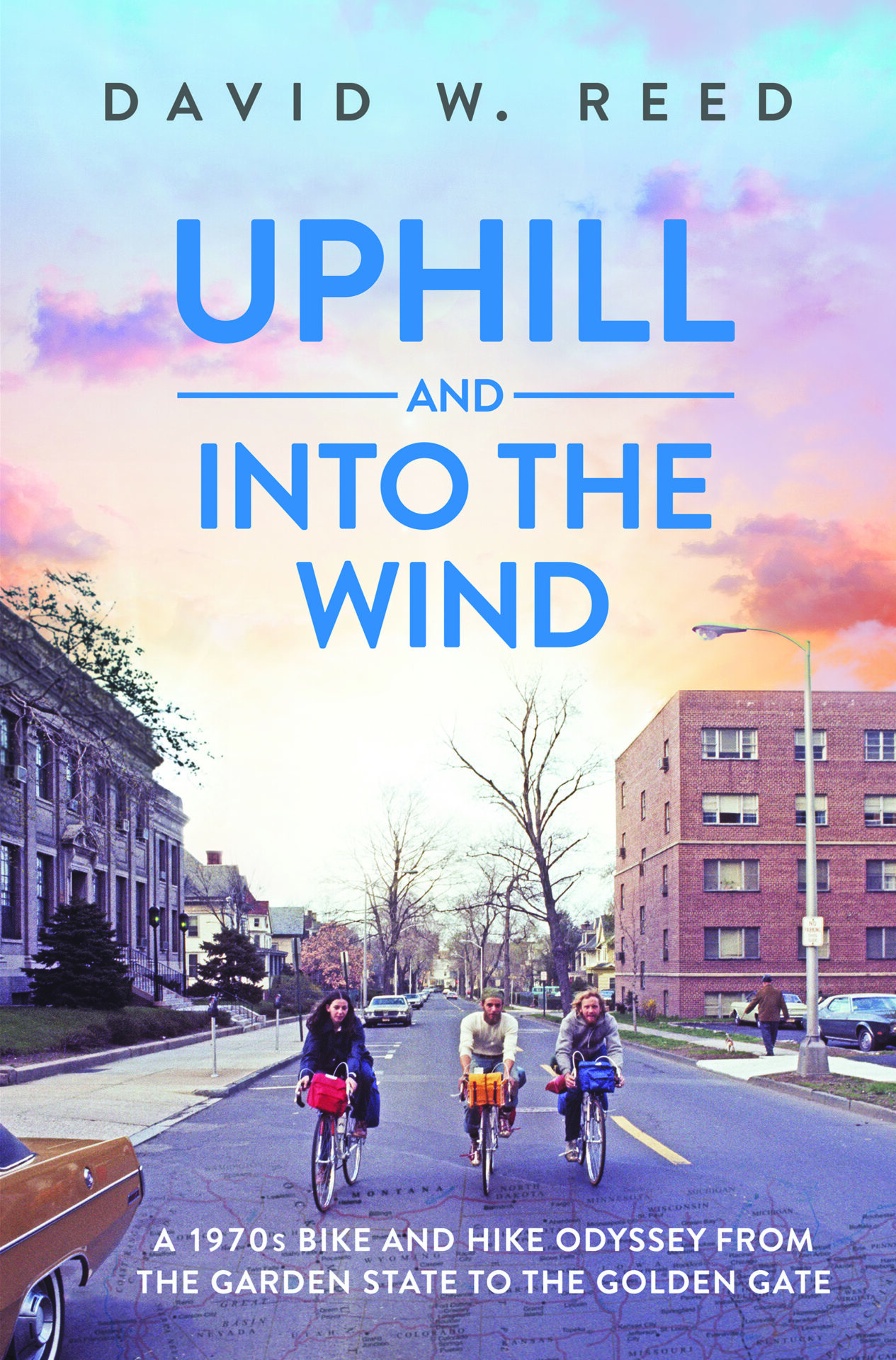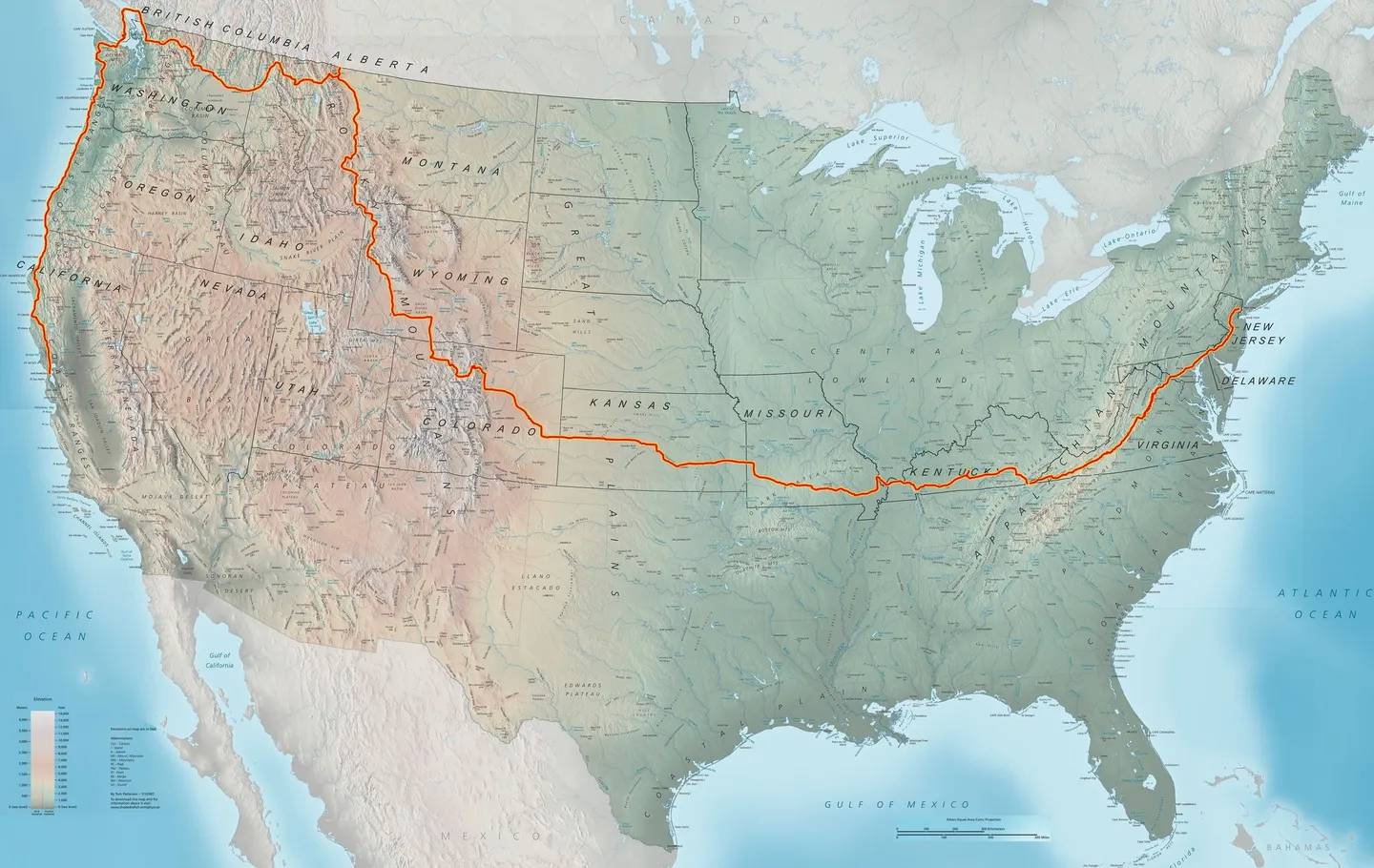 CHAPTER 2. OH, SHENANDOAH
1 Also sprach Zarathrustra, by Richard Strauss, popularized in Stanley Kubrick's 2001: A Space Odyssey.
2 Red Spruce, Picea rubens once found in this location, and only in the highest mountains at the Southern extreme of its habitat has since died out at Hawksbill Mountain.
3 "Grokking in fullness thereof" from Stranger in a Strange Land by RobertHeinlein, meaning a state of complete understanding and oneness. Alas, the giant stand of hemlocks in White Oak Canyon, known as Limberlost, is now gone forever, completely wiped out by the Hemlock Woolly Adelgid, an imported pest, after 1988.
4 We learn later that this climb is one of the most challenging in the entire park.
5 https://www.nps.gov/shen/learn/nature/geologicformations.htm
6 https://www.nps.gov/shen/learn/historyculture/skylinedrive.htm
7 Years later, in 1996, they replaced the original road, the one we rode through, with a tunnel, so the original Cumberland Trail could be reverted to an unpaved trail, giving visitors the flavor through their own efforts, of what the European settlers experienced.
CHAPTER 3. KAINTUCK
8 Mammoth Cave was thought to be the largest cave system in the world at the time of our visit.
CHAPTER 4.
9 The Cape Girardeau Bridge was built in 1928 and was an important link between Illinois and Missouri. It was replaced in 2003 with a sleek, modern cable-stayed bridge, holding four lanes instead of two. Bridges here occur maybe every 30–60 miles. In all 2,530 miles of the Big Muddy, fourth longest and tenth largest river in the world, there are less than 40 bridges.
10 Welcome Wagons were an American phenomenon started in the late 1920s, by a man named Thomas Briggs. He was inspired by stories of early Conestoga "welcome wagons" that would meet and greet westward travelers, providing fresh food and water for the journey. He created Welcome Wagon to embody this same spirit of warm hospitality and welcome. More about this interesting phenomenon can be found at https://en.wikipedia.org/wiki/Welcome_Wagon.
CHAPTER 5 THE KANSA
11 The Arkansas is the sixth longest river in the U.S. and a major tributary of the Mississippi. It begins at over 10,000 feet near Leadville, Colorado, and traverses four states, joining the Mississippi about 60 miles southeast of Pine Bluff, Arkansas. Between 1820 and 1846, it served as the border between Mexico and the U.S.  Water flow in the Arkansas has dropped to a quarter of its historical average since the time of our bicycle journey, due to pumping of groundwater for irrigation in Eastern Colorado and Western Kansas.
12 A cretaceous era Dakota Sandstone, 66–144 million years old. http://kansasadventures.com/kansas-travel/christ-pilot-me-hill.html
CHAPTER 6 COLORADO
13Bury My Heart at Wounded Knee was written by Dee Brown. The Massacre at Big Sandy Creek was also relayed by survivors to local newspapers afterward, and handed down in some annals of Colorado History and the Congressional Record. The marker we had found by the roadside has since been removed and I can find no historical record of it, though the roadside pull-out is still there.
https://www.congress.gov/109/crec/2005/06/27/CREC-2005-06-27-pt1-PgH5200.pdf.
14 Cupalini is a variation of a Sicilian word for a wool cap. Use of the word cupalini or "goo-ba-leen," and the cap itself was commonplace in the metro New York area at the time.
15 https://www.nwf.org/Wildlife/Wildlife-Library/Mammals/Pronghorn.aspx. Pronghorns are not a real antelope, but are ideally suited to the treeless prairie and sagebrush habitat of the west, as they don't need to drink water, getting moisture out of the sage and grasses they eat. If a pronghorn sees a predator, it raises the white hairs on its rump, making it larger and more visible, alerting the others in the herd. If spooked, they can sprint off on their long legs, moving as fast as a car when they need to and over a sustained period of time. Perhaps they adapted to outracing prairie fires over the eons.
16 Wasichu, is a Lakota word for a greedy newcomer, i.e. the White man.
17 GORP: an acronym for Good Old Raisins and Peanuts or any variation, including chocolate chips, M&M's or other dried fruit, used on the trail for quick energy food.
CHAPTER 8 LONG'S PEAK
18 The brown-capped Rosy-Finches only inhabit the tops of the highest peaks in the Rockies; breeding and even wintering here, as long as the snow is shallow enough to leave some of the tundra uncovered.
19 Lembas: an ultra nutritious bread, made by Elves, that sustained Frodo Baggins in J.R.R. Tolkien's epic novel, The Lord of the Rings.
CHAPTER 9 TRAIL RIDGE ROAD
20 Just two years after our crossing, one of the intense storms this place is infamous for came out of nowhere and washed out the Big Thompson, killing more than 140 people in its wake. Over a foot of rain fell in just a few hours; the wall of water rushing down the gorge was said to be 20 feet high.
CHAPTER 11
21 "She Walks in Beauty" by Lord Byron
CHAPTER 12 JELLYSTONE PARK AND BIG SKY MONTANA
22 This mine later turned out to be an infamous attraction, because after its closure in 1982 the pit at the bottom filled up with toxic seep, full of heavy metals, zinc, cadmium, arsenic and sulfuric acid, with a pH of 2.5. It has since become one of the largest Superfund clean up sites in the U.S.
23 Paraphrased from Hebrews 13:2, re: showing hospitality to strangers.
CHAPTER 14 MIDSUMMER TALES FROM GLACIER NATIONAL PARK
24 On top the bridge is hardly more than a two-lane, with a stone curb and walkway on either side of the road and low, seat-height cheek walls on the edge. The stone for the low-slung arches is arranged like a keyway, effortlessly radiating out of the river, hiding the arching concrete structure behind. On the piers and ends of the bridge, the stone is laid in a rustic, ashlar pattern. All the stone for the St. Mary River Bridge was quarried a few miles to the west of the structure. The sand and gravel for the concrete portion was gathered from the river bed itself, and washed and separated a short ways downstream. Laborers for the bridge were paid 60 cents an hour in 1934.
CHAPTER 15 BABB BAR BLACKFEET
25 The largest band of the Blackfeet Nation is known as the Piegan.
CHAPTER 18
26 https://www.usbr.gov/projects/index.php?id=155. Behind the dam lies Franklin D. Roosevelt Lake, with almost 200 times more water in it than Lake Hopatcong, the largest lake in Rusty's and my home state of New Jersey.
CHAPTER 20 SALT AIR
27 The Astoria Bridge was only eight years old in 1974 and was the last completed segment of U.S. Route 101 between Olympia, Washington, and Los Angeles, California. It is over four miles long, a cantilever through truss structure, the longest of its kind in North America. It took four years to build.
CHAPTER 21 CA AA AA AA LIFORNIA
28 We made a family pilgrimage to visit the Dyerville Giant a few years ago only to find that it had crashed to the earth in 1991. When it did, the impact was so great it was heard a half-mile away, and registered on a nearby seismograph. The height of a standing tree is not easily appreciated when one looks up from the base, but walking along the length of this enormous sentinel log left me in renewed awe of its enormous scale. https://www.visitredwoods.com/listing/founders-grove-%26-the-dyerville-giant/521/